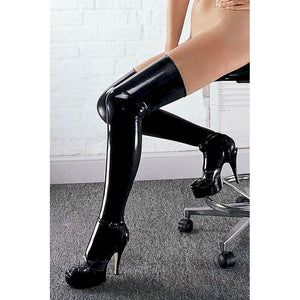 Sharon Sloane Latex Stockings
Very sexy, latex stockings.
Small - UK size 8
Medium - UK size 10/12
Large - UK size 12/14
Pick up the
Latex Super Shiner
to bring this garment to a beautiful sheen!
A little talcum powder will help you slip into these. They look fabulous teamed up with the Coquette Darque PVC Suspender Belt.